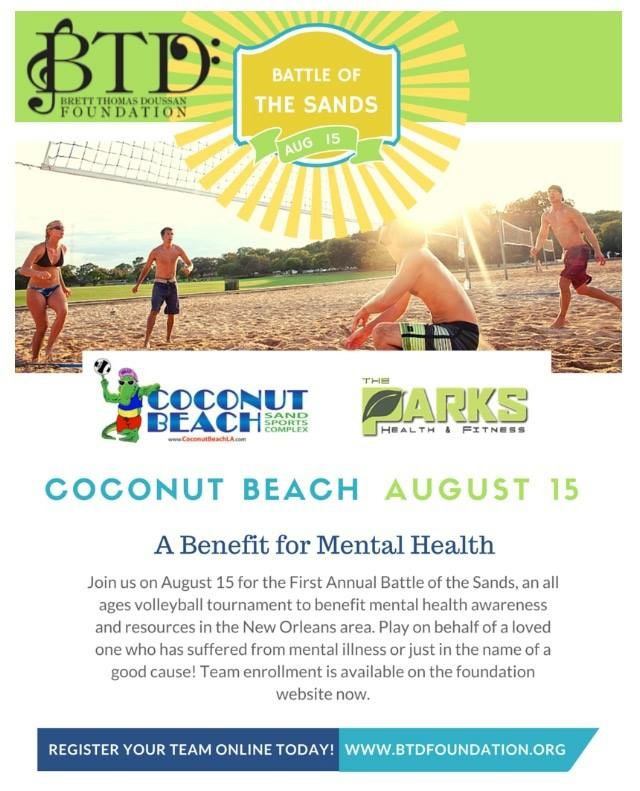 Saturday, August 15, 2015
3:00pm – 9:00pm
The Brett Thomas Doussan Foundation is excited to announce that we have partnered with Coconut Beach Sand Sports Complex and The Parks Health and Fitness to bring you the Battle of the Sands, an all ages volleyball tournament to benefit mental health awareness in the New Orleans area.
Prizes will be awarded for the overall tournament winner, the most creative team name, the most creative team uniform, and best overall team sportsmanship. Team enrollment costs $300 with a minimum of 6 players and a maximum of 10 players and includes limited edition Battle of the Sands t-shirts. Team captains will be responsible for their team's registration, fee payment, and sizing information.
Come out and play on behalf of a loved one who has suffered from mental illness or just in the name of a good cause!
Registration GOING ON NOW!
Register My Team Today!
Read More